Church Hire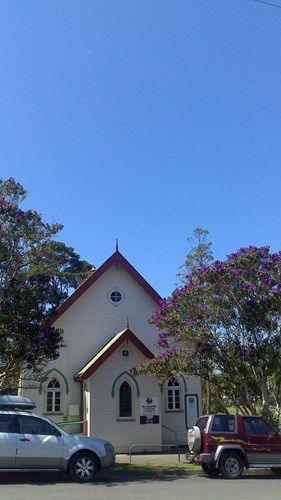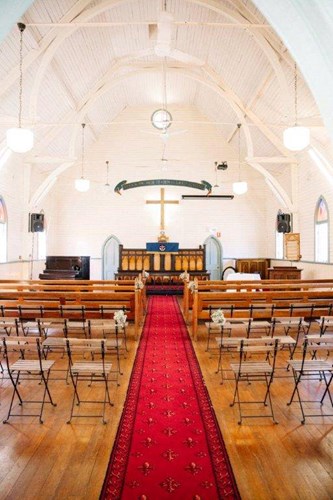 Bangalow Uniting Church is a beautiful old heritage building. It makes an ideal and picturesque wedding venue. The Church has good acoustics for choirs, and is centrally located in Bangalow Village.
The church is walking distance to the cafes, restaurants, post office and stores.
The Church is available to be hired out to small groups and has a very competitive per/head hire out rate, making it ideal for small groups such as yoga classes, choirs, training groups, and community groups, who want a regular place to meet. The Church is not available for one-off social functions.
Please note anyone hiring the Halls MUST have a COVID-19 Safety Plan submitted and approved by the Church Council prior to any hall hiring commencing.
Please note anyone hiring the Halls MUST have their own current public liability insurance policy and be able to provide a copy. For insurance through the Uniting Church please follow this link: hirers-public-liability-application-form-template.pdf (uca.org.au)
If you are interested in hiring the Church please call Geoff on 0413 711 885 or contact us via the Contact Us tab above.
Bangalow Weddings.
The marriage service is a wonderful and a sacred occasion. It celebrates the life-long commitment of two people, to love each other in faithful union. At Bangalow and Byron Bay Uniting Churches we are delighted to celebrate weddings of couples regardless of gender or sexual identity. These services can occur within our church buildings: Bangalow's beautiful, heritage-listed, timber and stain-glass window building in Station Street, Bangalow, or the larger, more modern space of Byron Bay on Carlyle Street. These services may also occur in other places around the Byron Shire (although outdoor weddings are a lot more unpredictable with our sub-tropical weather).
As a Uniting Church in Australia (UCA), we can only offer marriage services according to the rites of the Uniting Church. This makes it a Christian, as opposed to a Civil Marriage Service. Our Minister, Rev. Phil Dokmanovic, would be delighted to meet with you if you are considering getting married, so that this can be discussed. It is not a pre-requisite that you both ascribe to the Christian faith. Our Ministers have conducted services for people with a variety of spiritual expressions, including Christian, Buddhist, Atheist, and Agnostic.
After an initial conversation determining if a Uniting Church Marriage Service is a good fit for you as a couple, and determining the availability of both the Minister and the venue on your preferred wedding date, we will meet with you to complete the required legal paperwork and to plan the particulars of your wedding service. There are some UCA required elements to this service, and there is also flexibility for how things are expressed and structured. Weddings are especially beautiful occasions when they reflect the couple getting married. We love to tailor services to each couple we marry. In preparing for the big day, if it is possible, we will also meet for a wedding rehearsal - preferably a couple of days before the service (if necessary, the day before if you are travelling to the area to get married).
All couples are encouraged to attend some form of pre-marriage course or counselling, prior to making the commitment of marriage. Many couples spend hours and hours in preparation for the wedding, which is over in a day. We ask couples to invest a few hours in preparation for the marriage, which will hopefully last a lot longer than the Wedding Day. 
Our fees for wedding services are:
Wedding at non-church location: $300 (includes Wedding, Rehearsal, meetings with couple, preparation time and paperwork)

Wedding at Bangalow or Byron Bay UCA: $500 (includes use of Church space and existing furniture, and cleaning)

Wedding at Bangalow or Byron Bay UCA with a minister of another church = $300
I
f
 you would like to know more about getting married, please be in touch with one of our Ministers, via the Contact Us section of our website.