We need to talk about drugs. We need to talk about them in a radically different way than we are now.
The tragic deaths of two young people, with more critically ill, as a result of suspected drug overdoses at the Defqon.1 music festival in Sydney has again put a spotlight on our current approach to drugs.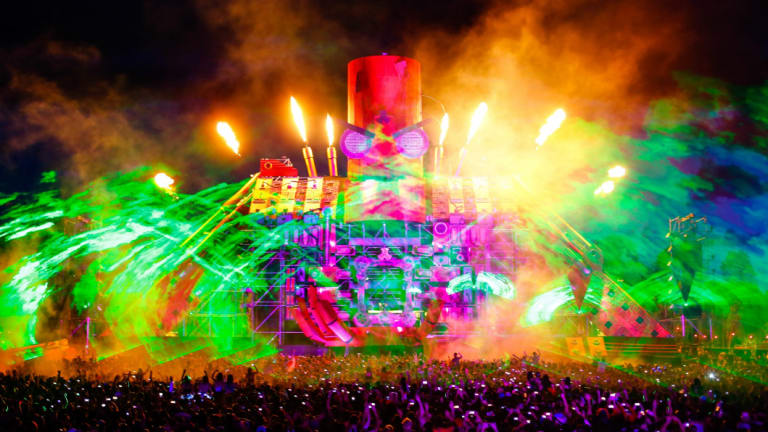 Defqon.1 music festival at the Sydney International Regatta centre.
Photo:
Jessica Aquilina
This as ACT Labor backbencher Michael Pettersson revealed he intends to this week introduce an exposure bill in the ACT Legislative Assembly about cannabis law reform. While the details of the bill are not yet known, broader discussion about non-prohibition models for drugs are welcomed.
But what is clear is that we need a conversation around drugs, a conversation informed by science and evidence. Canberra's political leaders have shown a willingness to do this already.
The introduction of pill testing at ACT music festivals has been evaluated as successful and needs continued support. Decriminalisation of cannabis, introduced in 1992, has also been a positive.
The police and the evidence have told us we can't police our way out of drug use.
Thinking differently about drugs and critiquing the current 'war on drugs' - which by any measure has failed - might seem radical to some people. But it is a conversation we need to have.
Accepted research tells us that people with drug and alcohol problems can wait up to 18 years before they seek treatment. Not because treatment doesn't work – it does. Rather because we stigmatise and criminalise people who use drugs and this drives them into the shadows and away from help.
Think of the pain, punishment and criminal records we could have prevented, let alone the savings to the health and criminal justice system if we changed our approach.
Of course if we did change our approach we would need to provide better funding for treatment. In the ACT, the current drug and alcohol service system is full and demand has been steadily increasing for several years.
In Canberra up to 500 people access drug and alcohol services each day, however to meet demand Australia needs to double the current number of treatment places.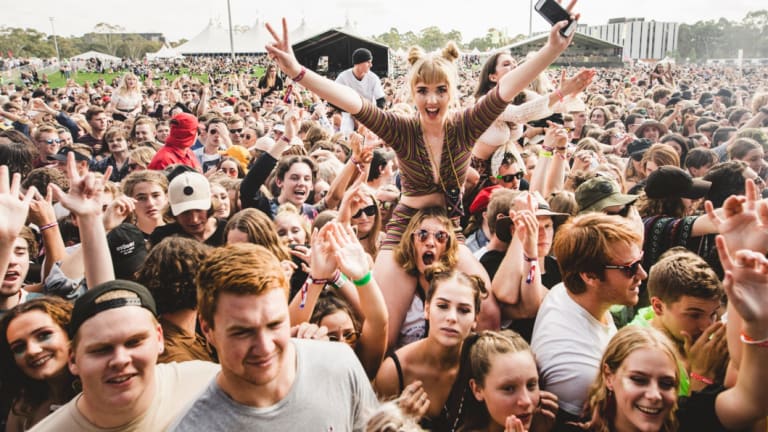 Canberra's Groovin' the Moo festival, which was widely lauded for allowing a nation-first pill testing trial.
Photo:
Jamila Toderas
Funding for this is not a matter of spending more, it is a matter of spending more wisely. Some 64 per cent of Australian governments' drug budgets go towards law enforcement while 22 per cent is devoted to treatment, 10 per cent to prevention and a paltry 2 per cent to harm reduction and 2 per cent to 'other'.
While of course we need police to tackle criminal syndicates, we don't need precious public resources spent on arresting over 50,000 Australians each year for personal drug use or possession.
To this end the peak body the Alcohol Tobacco and Other Drugs Association, Uniting (the service arm of the Uniting Church NSW & ACT) and the ANU School of Sociology are hosting The Canberra Drug Policy Series.
The series' first speaker will be New York Times best-selling author of Chasing the Scream and TED talk sensation Johann Hari.
Hari argues that a major reason people end up with drug problems is not the drugs themselves – many people reading this are probably using drugs of dependence like prescription pain medication – but because they have lost connections and our communities have lost connections.
He argues our 100-year approach to punish, shame and give criminal records to people who use drugs is a disastrous failure.
The momentum for drug policy reform is growing. Next month Canada will go live with its new regulatory approach to cannabis (this will be a focus of the second Canberra Drug Policy Series event this November)
But this kind of change is only possible when the community is mobilised and demands drug policies based on science not on slogans and ideologies.
The Uniting Church's involvement in The Canberra Drug Policy Series follows one such grass-roots movement, being led by congregations.
A Canberra mother whose son died of a drug overdose spoke passionately at the Uniting Church's NSW and ACT Synod in 2016 about the need for reform.
Her story was so powerful, and the science so compelling, that the Synod passed a resolution calling on governments to direct greater investment in treatment and harm reduction services, and for the decriminalisation of personal drug use and possession.
It is now time for Australia to have a conversation not about how we respond to drugs, but how we respond to people. In Canberra we are leading the way on this critically important change.
Carrie Fowlie is CEO of the Alcohol, Tobacco and Other Drugs Association. Reverend Simon Hansford is moderator Uniting Church in Australia Synod of NSW and ACT.
(Article first appeared in the Canberra Times)